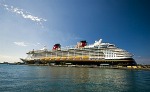 In this post I will provide a comprehensive review of Disney's newest ship the "Disney Dream". I will also tell you why Disney's cruise lines should rank number one when considering best family cruises for kids. I have recorded a radio show about my time on the ship and you will see a player to listen to the broadcast at the bottom of this post. It was a much anticipated family vacation and I am sad to say that our experience is over as we are now home from the cruise.
Our experience on the ship was nothing short of amazing. It truly was a trip of a lifetime, one that I am sure my kids will remember forever. They better remember it alright as I spent plenty of money to take them.

If I am being honest I get a little grumpy when it comes to paying for a trip like this but at the end of the day I would not trade the memories for anything. Disney does a remarkably good job running their cruise line. I have been on several other cruse lines and by far I would rank them number one.
I find that it is always helpful when planning a trip to talk with someone who has actually done the same vacation as they provide invaluable information. They are able to help you with things like where are the best places eat and what are the best things to do in the area. I want to be that person for you and have provided lots of useful information.
Oceaneers Club

This is a daycare on steroids for young children needing to be entertained and parents that might need a break from little Johnny. My kids absolutely loved this club. In fact several times we went to go pick them up and they did not want to come with us. Some of the activities provided at the club are: arts and crafts, computer games, Disney videos, princess dress-up and playtime with actual Disney characters. My daughter is crazy for "Tinkerbell" and the day the she came to the club for a visit we definitely heard all about it from our little princess. It is not uncommon at all for the ship characters to come and entertain your children here at the club.
If you are concerned about the safety of your children, put mind at ease as the club has taken every step possible to ensure the safety of your child. All kids attending the club are given a bracelet that they must wear in order to get access into the club. Upon entering the club your child's bracelet will be scanned letting the club know who the child is and also document that the child has entered the club. The only way that any kid is getting out of the club is if a parent is there with the required identification. Also, each family will select a password and you must be able to tell the staff what the password is before the children are released from the club. I felt very comfortable leaving my kids in the club knowing that they would have a fun time and would be safe. Each parent is given a pager and if your child wants to be picked up the club pages you and lets you know that your child wants you.
The staff at the club does and amazing job interacting and keeping the children entertained and occupied. I give the Oceaneers club and A+ rating and would not hesitate telling you that your kids are going to love the club.
Interaction with Disney Characters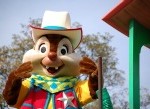 Your child will have the chance to get up-close and personal with the Disney characters as they are all over the ship. It's really unbelievable the amount of time the characters spend entertaining. You might experience short lines to see some of the characters but it is nothing like having to wait in line at Magic Kingdom. The longest line that we waited in was the line for the princesses when they came out all at the same time. If you have little girls you won't want to miss this experience. My girls went nuts taking pictures with Snow White, Cinderella, Sleeping Beauty, Tiana, and Aerial.
I have young children who had hard time sitting still during the designated dinner time. Dinner on the ship is and event and you can easily spend a couple of hours eating. The second day on the cruise I decided to take my youngest daughter for a walk while waiting for our food. As we walking around the ship we ran into Cinderella. When we saw Cinderella there was not another guest in sight and my daughter ended up spending about five minutes alone with her. Cinderella was so kind to my daughter, she even taught her the proper way that a princess waves and how to curtsies.
Disney's Private Island Castaway Cay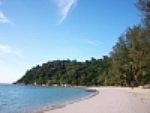 I could not get enough of the island it was truly paradise. Our ship went to the island twice and we loved ever second of our time on theisland. The Oceaneers Club is also on the island so if you and your wife want some alone time or you booked and excursions just take the kids to the club. My wife and I book a couples massage in a private cabana that was very relaxing. In fact just thinking about it makes me want to go back. The memory that will stay with me about the island is the dance party with Mickey and Minnie Mouse. When lunch was served they played dance music and it turned into a big dance party with Mickey and Minnie leading the way. My kids were ecstatic and danced like there was no tomorrow.
Pool Area Suggestions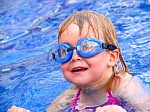 The pool area is lots of fun for the children. One thing that was surprising to me was the amount of kids at the pool. Kids are everywhere so if you were hoping for some quite time by the pool you better check the kids into the Oceaneers Club and go to the adult's only pool. The pool area has a giant big screen television where Disney movies are played all day long for the children to enjoy. The "Dream" has a waterside on top of the ship called AquaDuck that is a real thrill. My kids could not get enough of the ride. It is 765 feet of clear hydrotube that propels you around the ship. I am not aware of any other cruise line that has a ride like this. Just so you know there is a height requirement of 42 inches. To ride alone your child must be at least seven years old and 53 inches tall.
Condition and Quality of Staterooms
The ship is brand new and the rooms were in excellent condition. I have been on several other cruise lines and this by far was the best room that I have stayed in. We opted for an ocean view room and it was well worth the additional cost. The only thing that I did not like about the ocean view room was that all of the smokers also booked these rooms and when you opened the sliding door you could smell the smoke. The staff did a great job keeping the room clean and responded well to our needs. I am giving the quality of the staterooms an A+ rating.
Restaurant Reviews

I found the food on the ship to be very good. We were on a five day cruise and rotated between three different restaurants. The staff was very accommodating and did a really good job for the most part. The only complaint that I had was with the amount of time that it took to eat dinner. It easily takes two hours to eat dinner and if you have young children they might have a hard time behaving. My suggestion is that you get to the restaurant early, this way you will be first to be served and will not have to wait as long.
Please take my recommendation and make a reservation to a restaurant named "Palo". Here you will be required to pay an additional fee of twenty dollars a person. All of the other restaurants are free, but I am telling you it is well worth the money. The food is fantastic! I don't know that I have been to a better restaurant. They do have a dress code so don't show up in you swimming suite.
Customer Service Ranking
Everyone on the ship was very nice and engaging. When it comes to customer service Disney does it right. Do you remember when the philosophy of "The Customer is Always Right" was common place in business? I have found that many business have forgot about this, Disney however certainly has not forgotten and I am giving them a A+ rating for customer service.
Quality of Shows
The shows are fantastic and you are sure to have a great time. If you have been to a Disney production in the past you are familiar with the quality of their productions. This same quality is intact here with the shows on the ship.
Cleanliness Of The Ship
The ship is very clean the staff works hard to maintain a high level of cleanliness. I don't know what else I can say about this. All of the restrooms were maintained well. I don't ever remember thinking that the ship was dirty or in need of being cleaned.
Boarding and Disembarkment of the Ship

The process was very organized. It was easy to get on and off of the ship. I do have one suggestion for you when you are leaving the port make sure you have all of your bags. I accidentally left one of my bags at the port and did not realize it until I was at my hotel in Orlando. I was so mad at myself! I still can't believe that I forgot a bag. To make things worse it was my wife's bag. She was a real trooper about it but take it from me it's never a good idea to loose a bag especially if it is your wife's. When I realized I left a bag we called the ship and they were very helpful. It turns out that someone next to me accidentally grabbed my bag and did not realize it until they were at the airport. To make a long story short I got my bag back and Disney paid to have it shipped home. For this I am giving them an A+ rating for boarding and departing the ship.
This has been a very comprehensive review explaining why Disney Cruise Line should be considered as one of the best family cruises for kids. I can tell you that we loved ever minute of our time on the "Dream". If you are thinking about taking your family on a cruise my recommendation is that you take them on a Disney ship. They really know how to do things right.
YourTation Radio Show
Take a listen to my radio broadcast on BLOGTALKRADIO. I recorded this show because I think it is important to talk with someone who has actually been on the ship.

I hope that this post was helpful. If you found the information valuable please let us know, tell a friend and follow us on Facebook and Twitter. You will find on the site helpful information about traveling. We discuss everything from popular travel destinations to money saving tips that will help you save tons of money on travel. For example, one of my favorite places to visit is Yellowstone and we have created a very comprehensive post on the best things to do in Yellowstone National Park. Please take a look around the site and let us know what you think. Thanks!