I have a passion for travel and have visited some amazing tourist destinations. As you know traveling is not cheap and can put you in the poorhouse if you are not careful. In this post I will teach you proven methods on how to get discounts on flights. Most of the money saving secretes that I will share with you I have discovered over my many years of traveling.
I will also provide tips that I uncovered when doing extensive research for this post from some of the most recognized travel experts. Follow the tips that I provide and you will increase your chances of saving money on airfare. I would ask that if you like the post would you please be so kind to tell a friend. At the end of this post I have recoded a podcast on the topic so make sure you check it out.

How I Got Two Free Airline Tickets Last Year!
Last year I was given two free roundtrip tickets each worth $400.00 one ticket from Delta and the other from United airlines. These tickets were given to me absolutely free with no strings attached. If fact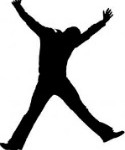 most years I am able to get at least one free ticket from the airlines. This tip that I am about to share with you is so simple that you are going to want to kick yourself for the many years that you have missed out on this. Ok, here it is are you ready? Did you know that many airlines over book flights knowing that a percentage of passengers are going to miss their flights? So what happens when everyone shows up on time for the flight? They end up overbooked that's what happens. They have actually sold too many tickets for the flight. Seems like a big mess right well it's all built into their business model. The way that they easily fix the problem is to offer free ticket vouchers for any passenger willing to take a different flight.
The perfect storm occurs when a flight gets in late and passengers are not able to catch their connecting flights. The airline now has to scramble and find seats for all of these people on a flight that was already overbooked flight. This is exactly how I ended up with two free tickets last year.
So if you travel even just a few times a year for business like me you are in a perfect position to get free flights. Here is what I do that has really worked well. When I check in I check the seat availability for the flight. If there are not many options to change my seat assignment then I know that the flight is going to be full. From here I go straight to the ticket counter agent and ask if the flight is overbooked. I then tell them if they are giving out vouchers for passengers that are willing to take another later flight to make sure and put my name at the top of the list.
The ticket agents most of the time are happy to do this as it solves a problem for them. If for some reason the agent wont take down you name just hang tight and stay close as you will soon here them announce that the flight is overbook and they are looking for people that can catch a later flight.
If you have the flexibility in your schedule and you don't mind hanging out in an airport for a little longer this is a great way to get a legitimately free ticket from the airlines. The tickets that I have used in the past have only one restriction on them. You will only have a year to redeem the ticket so make sure you use the ticket before it expires. Now that you know my secret for getting free flights I hope that I don't have to race you to the ticket counter the next time I fly.
Bag Fees Can Kill You Make Sure You Understand the Airlines Bag Fee Policy

It has been reported by U.S. Department of Transportation that the average domestic airfare increased by 4.7 percent in the first quarter of 2010. With the rising cost of fuel it's no surprise that the airlines have seen better days. With insurmountable market challenges airlines are passing on the expense to you the consumer. One of the most notable expense are fees for bags. Once a complimentary service bag fees could cost your family an arm and a leg on if you are not carful. Below I have provided a comprehensive list of the bag fees for the most utilized airlines. Take note that Delta, Continental and US Airways will offer a discount if you check your bag online.
Fees for Checked Bags

Oversized and Overweight Bag Fees

*Information from airlinebagfees.org
This information is invaluable when planning your trip. You might get a great price on your ticket but end up paying for excessive bag fees that negate the savings on the fare. Take note that some credit cards offer rewards that will pay for bag fees.
Credit Cards That Will Wave Bag Fees
Continental One Plus MasterCard– Your first bag is free for you and a companion when you use this card and travel with Continental. (The annual fee for this card is $95.00. The first year you will not be charged a fee it's free).
Continental Presidential Plus MasterCard– When you use this card your first and second bag is free for you and a companion. This program includes domestic and international reservations made with Continental or Untied Airlines. (There is a $395 annual fee with this card).
Continental OnePass Plus MasterCard.- First bag is free for you and a companion on domestic and international flights when you book your flights on Continental with this card. (No fee the first year but the subsequent years there is a $95 annual fee).
United Mileage Plus Explorer– You and a companion will be able to check your first bag for free when you use this card. Program includes both domestic and international flights booked with United. (First year annual fee is waived).
Delta Skymiles American Express– First bag free when you use this card to make your domestic and international reservation with Delta. It will also allow up to nine people in your reservation to check their first bag for free. (First year no annual fees)
*Data from http://www.milecard.com
Warning: Companies Like Orbitz and Travelocity Do Not Always Have the Same Cheap Airfare Deals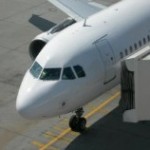 Many travelers have the belief that online discount travel sites like Expedia and Hotwire all have the same fares available to consumers. This could be a costly mistake as they do not always offer the same fares for flights. This is especially true when flying internationally. Let me provide this example to illustrate my point. You might find a flight from LAX to O'hare for 297 on Travelocity when Expedia has it for $402 and Obitz might charge $417. So while it might not be convenient to search all of the discount sites it is well worth the investment of your time. Bottom line you need to be checking all of these sites several times a day if your goal is to get cheap airline tickets.
If You Want to Find Cheap Airline Tickets Timing is the Holy Grail!
Did you know that airlines are constantly changing fares and it is not uncommon for a fare to change multiple times in just one day? It's kind of like Wall Street where stocks can rise or fall several times a day. Your goal should be to actively search for fares daily and when you see a good price buy the ticket. Airlines seem to play games with the cat and mouse antics of fluctuating airfare. I have discovered through my research that some of the best deals can be found early in the morning and on weekends. When my friends ask me how to get discounts on flights this is one of the first concepts that I make sure they understand.
If your goal is to learn how to find cheap airline tickets you must have a plan in place. You need to do some research and come up for a fixed price that you want to pay for a ticket. When you see a fare that is close to the price you have previously identified don't hesitate buy the ticket. Do not get greedy here as it could cost a missed opportunity.
If you are traveling to or from an area where there are multiple airports check the fares for each of the airports. This could not only save you money but you might get lucky and find a direct flight option when previously you were looking at a painful layover.
When learning how to get discounts on flights take note of this very important tip. Before you begin to your search each day make sure that you clear the "cookies" on internet browser. For Explorer go to tool, menu, and internet options then sub menu. This is important because if you do multiple searches over time on the same computer for the same flight some fare search engines could give you the previous fare rather than the new current fare.
How Far In Advance Should I Buy to Get Inexpensive Airline Tickets?
Many travelers wonder how far in advance they should buy their ticket. While there are no hard and fast rules here many travel experts recommend booking your flight between four and two and a half months out. Take note however, if you wait until the last minute to book your flight you are going to pay a premium price.
Having Flexibility Built Into Your Travel Plans is Essential If You Want to Find Discount Airfare Tickets
Flexibility when you travel is an important component of timing. As we discuss how to get discounts on flights this is perhaps the most important concept for you to learn. Did you know that just by changing your travel dates a day or two could save you money. Having some wiggle room built into your travel plans could save you hundreds of dollars on your fare. So don't get attached to any specific week. You would be better served if you had several travel date options identified when you start to plan your vacation.
Purchase Your Ticket from Airlines That Will Reimburse You If the Fare Changes
It is possible that after all of you hard work and dedication to find a good fare the very next day the fare could drop. If you're like me this is really going to be hard to swallow. Some airlines will reimburse you in the event that the fare changes after you bought your ticket. They are not going to just offer this to you out of the kindness of their hearts you are going to need to ask for the difference. Unfortunately some airlines will charge a fee to do this. Fees can reach $100 for a domestic flight and $200/$300 for an international flight. This fee might very well negate any potential savings. Below I have listed the fare change reimbursement rates for some prominent airlines.
UNITED– Will reimburse you the entire fare difference without a fee.
DELTA– Charges a fee of $100 to $300
SOUTHWEST– Offers a credit for a future flight without any fees
NORTHWEST– Only a $25 fee for domestic and international flights
JETBLUE– No fee if you accept their offer of a voucher for a future flight
US AIRWAYS– Will reimburse the entire fare difference without a fee.
AMERICAN- Charges a fee of $100 to $300
Enroll In Airline Promotional Programs like Southwest's Ding and Frontier's Fare Alerts
You can go to southwest.com/ding and sign up to get an alert for their daily deals. You will actually hear an audible "ding" alerting you of the daily deals for as they pop up on your computer. This is a great way to save even more on their already low fares. Frontiers Airlines program is very similar as they send out discounted fares via e-mail. It is important for you to understand that the fares will expire on the day that they are announced. That does not mean that you have to fly on that day as the fares are often valid for future travel.
Use Credit Cards Earn Miles and Fly for Fee
For years I neglected this money savings tip. I could kick myself when I sit back and think about all of the money that I could have saved on airfare. For Example, I just put in a $5,000 dollar fence at my home. I used my credit card to purchase the fence and when my bill came I simply paid it off. In the past I would have just paid the company for the fence directly. Now I use my card to buy big ticket items as well as everyday expenses like groceries and gas.
In order for this strategy to save you money you need to have self discipline to pay off the card at the end of every month. You know yourself better than anyone and if you know that you are going to have a hard time paying off the card in a timely manner then this strategy is not for you. The goal here is to save money not to accrue massive amounts of credit card debt so that you can never afford to travel.
The reason that credit card companies are willing to offer these types of programs is they know that will make money. Many people will earn airline miles by purchasing items on their card with the intent of paying it off at the end of the month. The problem is they don't manage their money well and can't afford to pay it off in full. So the big winner here is the credit card companies.
Consider this last year I was able to use two free tickets I got from the airlines as described at the start of this post. I was also able to get two free tickets buy redeeming my credit card points I earned. Now this is how you save money on airfare folks!
There are many different cards for you to consider so make sure you do you homework and get the card that will offer the best rewards for you. The card that I have is the capital one venture card. This card offers two points for every dollar that you spend. If you are wanting to research credit cards that offer the best rewards programs I recommend that you visit creditcardguide.com. This site offers a comprehensive up to date review of the best travel rewards credit cards.
Don't Neglect Looking for Cheap Airfare Directly With the Airline
If I have a mechanical problem with my car and need to have some work done, I know that I will always end up paying more if I take it directly to the dealer. Everyone knows this and this is why people don't use the automotive dealer unless they absolutely don't have any other options.
Many people in the past have felt the same way about buying a ticket directly from the airlines. This is certainly not the case anymore in fact more and more airlines are offering "private" sales. The airlines are reserving their best fares only on their direct site. For example, I have learned that Alaska Airlines offers 20% of sales darn near every week that you will only find on their corporate site.
So, when searching for cheap airline tickets, don't neglect looking at the airlines direct site. You might miss out on a great deal if you only spend your time on sites like Expedia and Orbitz.
Don't Overlook Hotel and Flight Packages as Way To Save You Money!
Did you know it will often cost you less to buy a hotel plus airfare package than airfare alone? This is a great way to save money. Anytime you can get you hotel accommodations for free just from buying a package it's a no-brainer right? Many people however never take the time to investigate such deals. A leader in this filed is www.smarttravel.com. Their sit is fantastic I get really excited when browsing all of the great deals on their site.
I get another weeks vacation from my employer in a couple of years and on this site I can help but think about what I could do with that extra week of vacation. My advice to you would be not to ignore these types of deals. They seem to work best for last minute plans.
Combining Two Separate Fares Can Be a Great Way to Fly for Cheap!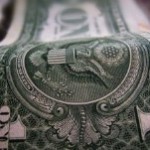 While doing research for this post I came across the suggestion of combining two separate roundtrip tickets to make one trip. You don't even need to fly with the same airline if you don't want. I personally have never done this but it makes sense to me from a logical point of view.
It is suggested that this strategy works well for last minute weekend travel. Lets say at the last minute you decide that you just need to get out of town. If this is the case you might be able to find some great last minute weekend fares. If you are creative in your trip planning by combining two separate roundtrip fares you might be able to save some money. It's worth a shot don't you think? It does not cost you anything to look into this option so if it works out great, if not well you have not lost anything by looking.
If you decide to use this tactic make sure that you leave enough time for flight delays. For example, let's say you are flying from LAX to Chicago O'Hare. You could purchase a roundtrip ticket that would take you from LAX to Denver international and also purchase another roundtrip ticket from Denver to Chicago O'Hare. Now, if your flight is delayed for any reason and you miss your connecting flight your out of luck. The airlines are not going to book you on another fight free of charge like they would a traditional connecting flight purchased from them directly.
This method is going to require a little bit of work on your part to make sure the details of your trip match up. Basically you are creating your own connecting flight and capitalizing on some killer last minute deals.
This tactic has a level of risk associated with it but if it is in the middle of the summer and you don't have to worry about weather shutting down an airport it might be worth the risk. It really is up to you and your comfort level for risk taking. I recognize that some of you are very conservative and think I am crazy for mentioning this money saving tip while other can't wait to give it a try.
Use Services Like Airfarewatchdogs.com to Find Airline Ticket Deals and Keep More of Your Nest Egg!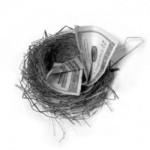 There are tons of travel websites out there and for some it is a daunting task to know where to start their search. In my opinion you should begin researching your fares on Airfarewatchdog.com. This site is really cool as it conveniently informs travelers whether to buy tickets now or wait for a better deal. I recommend that you sign up for an email alert with them. They will alert you of great deals to the pre-specified destinations that you personally input into the system.
Airfarewatchdog.com is different than other similar services that use automated web crawlers to generated travel deals. They use live people to generate and find the best airfare deals. The founder of the company feels as though people do a better job finding incredible deals than a computer algorithm. All of the travel analysts have a background in travel with a special expertise in looking for discounts.
Airfarewatchdog.com is not a booking service, it does however offer links to such services. Are you saying to yourself this is too good to be true? If they aren't getting a commission booking flights then how are they making money? This is exactly what I thought when I first heard about them. I have since learned that their business model is built on selling advertising and sponsorships from booking sites.
Letting someone else do the work for you makes a lot of sense doesn't it? You should still do some searching on your own and compare what you find with the great deals they are highlighting. I use this service as a baseline when looking for great travel deals.
Good Luck Finding Cheap Airline Tickets
I hope that these suggestions have been helpful. I have saved a ton of money on travel using many of these tactics. To be honest with you a few of these suggestions I uncovered while doing extensive research for this post and can not wait to implement what I have learned. If this post has been helpful please let us know, also tell a friend and follow us on twitter. Our goal is provide travel tips and suggestions that will help you save money and have a better vacation. As you can see I have recorded a podcast on the topic of saving money on airfare please take a listen!
If you have any personal suggestions on how to find cheap airline tickets please leave a comment at the end of this post. We are always looking for creative new tactics that we can share with our readers
Thanks for visiting YourTation!
Resources
1. http://www.frommers.com
2. http://www.milecard.com
3. http://www.airlingbagfee.org