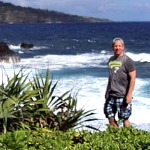 Welcome to YourTation.com. The purpose of the site is to assist travelers in planning their perfect vacation. My wife and I have a passion for travel and have traveled to many amazing cities and countries. Through our experiences we have learned many important lessons and want to share our expertise in traveling with you. Our goal is to create a venue were travelers can come and have access to valuable information that will enhance their traveling experience. We will provide general information as well as offer suggestions of fun things to do at some of the worlds most traveled destinations. You will also find that we have created a series of travel podcasts were we discuss a wide range of travel topics.
If you are like me you want to find the best deal possible when traveling. Here at YourTation.com we will share some of our secrets on how to save money when traveling. In addition the site will also have post written about travel products that will make your vacation experience more enjoyable.
One of my favorite places in the world to vacation is Yellowstone National Park. I know this area very well and one of my goals for this site was to create a place where people could come and obtain unique and interesting information about the park.   At a young age I fell in love with this amazing area of the world.  I first experienced Yellowstone when I was 14 years old when my parents brought me to the park for our family summer vacation.  It was a vacation that I would never forget.  My brother actually rolled the window shut on my head because I was hanging out the car window looking at the bison and he thought they were going to get into the car somehow.
Interestingly enough my wife and I first met in Yellowstone.   I had just graduated from college and my roommate invited me to come with him to Yellowstone for the weekend.  We were to stay at my roommate's friends family cabin near the west entrance of Yellowstone .   It turns out that this friend of his would eventually become my wife.  It was love at first sight!  Well, at least for me it was.  I am a salesman by profession and I had to work hard in convincing her that I was the right guy for her.  It all worked out and ten years later we are happily married.   We have since bought a cabin ourselves located about fifteen minutes from Yellowstone.  We travel to the area often and Yellowstone has truly become a second home.
When you visit YourTation.com I will strive to provide information about the area that only someone living in the area could provide.  The "locals" always know the best places to visit and I'll tell you about a bunch of places that most people who visit Yellowstone miss out on seeing.
I will share with you little known facts about Yellowstone as well as my favorite things to do in the park.  Some of my suggestions will be well known areas of the park like Old Faithful .  Other suggestions however will be not well known at all and are often overlooked by most tourists.  I'll give you an insider's perspective to those those hidden secrets that only locals know about.
You'll find video clips to some great destination points so you can get an idea of what you'll expect to see when you visit Yellowstone.  Think of these clips as sort of a "virtual planning tool" for planning the perfect vacation.
We are excited to have you here on the site. Now, look around an please let us know what you think. Your feedback is very important to us and we would love to hear from you.
Thanks and comeback soon!